SB304 (formerly HB827) passed in the final moments of this year's legislative session. 
Thanks to all who helped show support for this bill!!
Please show your support for the "Pursuing Justice for Rape Victims Act" SB304 to be heard in the Senate. Please download the "Let the Kits Count" Postcards. Share your picture with the postcard on Facebook with tags to @CaseyCagle
#LetTheKitsCount
or
#LetMyKitCount
. Let your voice be heard.
 

 

 

At the Capitol

Coverdell Legislative Office Building

511-E

Atlanta, GA 30334

 

Visit my website

 

Follow me on Twitter

Dear Friends,

 

As many of you know, one of my main priorities this session was to pass legislation to ensure the timely processing of rape kits. Across the country and here in Georgia, there have been instances of rape kits left on shelves instead of being used as evidence in criminal prosecutions.

 

House Bill 827

 was drafted with input from law enforcement, victims' rights advocates, and care providers to address this issue in our state. House Bill 827 sets forth a system to ensure the timely processing of rape kits and to clear any backlog that may exist.

 

The bill is bipartisan and passed unanimously out of the House. Unfortunately, it has not yet received a hearing in the Senate. This is important because the bill cannot move forward if it does not pass out of the Senate committee. 

 

This 

article

 in today's AJC describes where things stand and shows the broad support for the bill from law enforcement and victims' rights advocates. I encourage you to read this article and to share it with others. 

 

What can you do to help?

If you agree that this bill should be passed this year, please take the following actions:

3.     Call Governor Deal at 

404-656-1776

 and let him know that you support the passage of House Bill 827. 

​Please keep your messages positive and state your support for House Bill 827 passing this year. 

 

Thank you for your help on this important matter.

 

Sincerely,

Scott

 
April is Sexual Assault Awareness Month
The Rape Crisis Center of the Coastal Empire (Savannah) has several events scheduled in support of Sexual Assault Awareness Month:
Jeans For Justice Campaign, April 1-30, 2015. 

Campaign launch April 1, 2015 at 10:45 am at Saint Vincent's Academy

Pearls of Power Awards Gala, April 17, 2015 at 6 pm, Charles Morris Center
Krav Maga Selve Defense Class, April 25, 2015 at 3 pm, Ashbury United Methodist Church
Walk A Mile In Her Shoes, April 30, 2015 at 6:30 pm, Forsyth Park
The Crisis Line and Safe House of Central Georgia (Macon) will be hosting the Pheonix Rising 5K and 1M Fun Run, April 11, 2015 at 6 pm, 111 Dolly Street, Gray, GA and Take Back the Night, April 16, 2015 at 6:30 pm, corner of Third and Cherry Streets, Macon, GA.
 
The Lily Pad (Albany) will be hosting Walk A Mile in Her Shoes, April 18, 2015 at 10 am, Deerfield-Windsor Upper Academy.
North Georgia Mountain Crisis Network (Blue Ridge) will be hosting their inaugural Home Run Derby, April 18, 2015 at 11:00 am, Blue Ridge City Park. Due to weather and field conditions, this event was rescheduled for May 9, 2015. Please click for rules and registration.
---
Numerous Professionals from around the state, including the Newton County Sheriff's Office, participated in a one day training provided by GNESA regarding the Prison Rape Elimination Act (PREA).  For more information regarding PREA,  please visit www.prearesourcecenter.org and justdetention.org  
​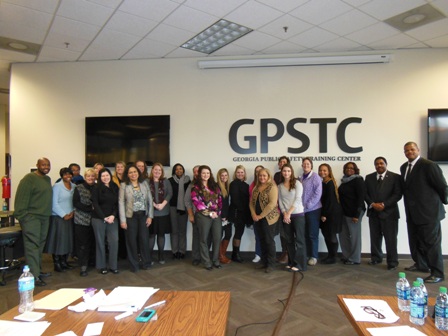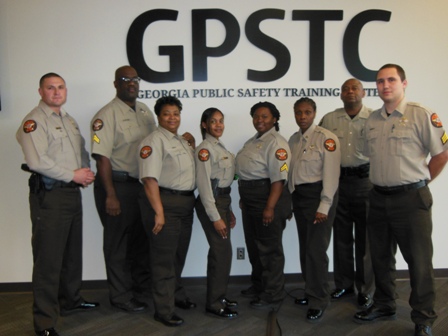 ---
---
Biden, "Law & Order:SVU" star in ads against sexual assault
---
"Advocates from all over the world gathered at The National Sexual Assault Conference to see a showing of the Monument Quilt"


The Monument Quilt's goals include creating communities that are responsive and supportive to survivors, changing how Americans respond to sexual assault, confronting rape culture, and creating a highly public narrative about sexual violence that tells many stories as opposed to one. Above all, the Monument Quilt works towards a culture free from rape by correcting misconceptions about who experiences sexual assaults and how they happen.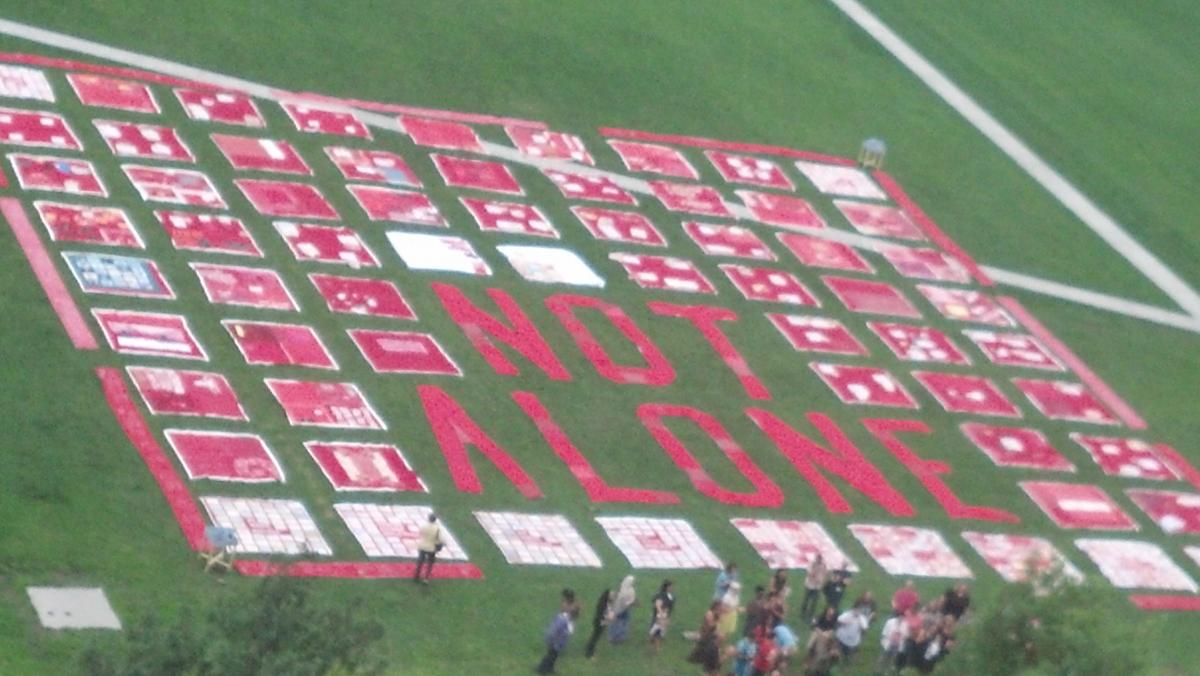 ---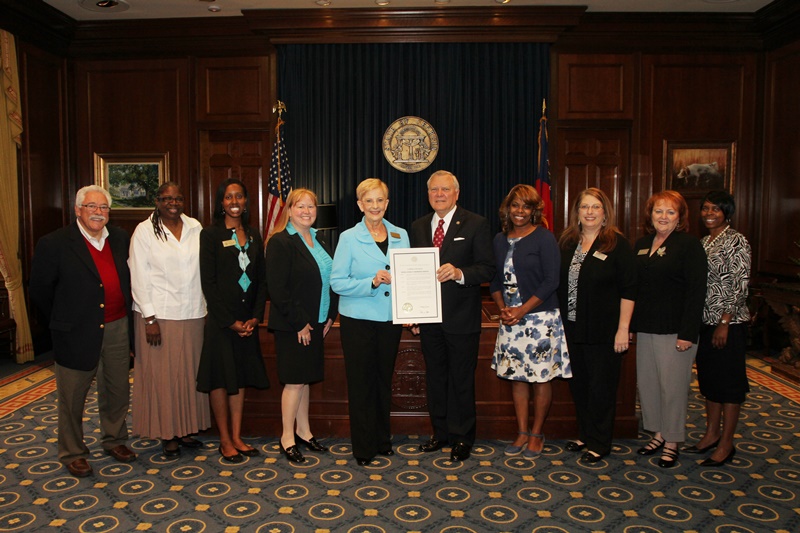 Governor Nathan Deal signed a proclamation on April 30, 2014 designating April as Sexual Assault Awareness Month in Georgia. 
Pictured are Mr and Mrs Deal, members of the Governor's Office for Children and Families, GNESA staff and staff from Georgia Rape Crisis Centers.
Click HERE to listen to WCLK radio call-in with Jennifer Bivins, GNESA President & CEO, regarding National Sexual Assault Awareness Month.
---